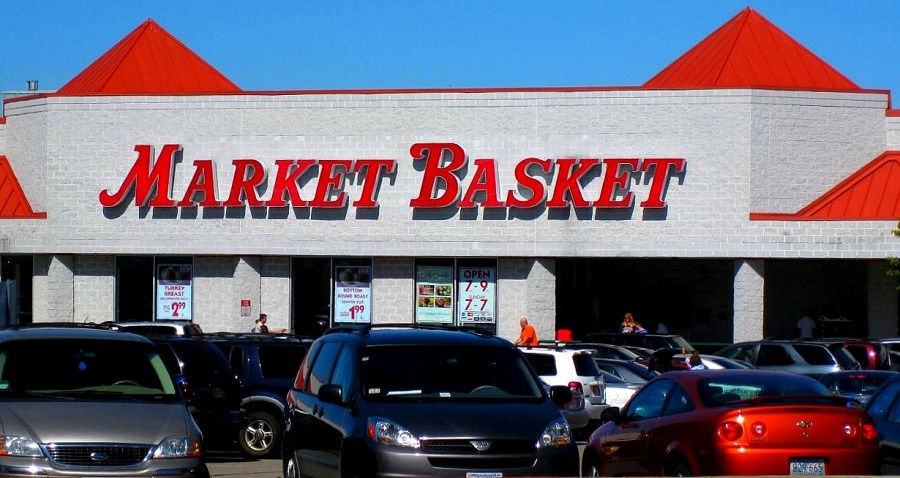 Market Basket Grocery Stores Information, Locations, Circulars, and More.
Market Basket Book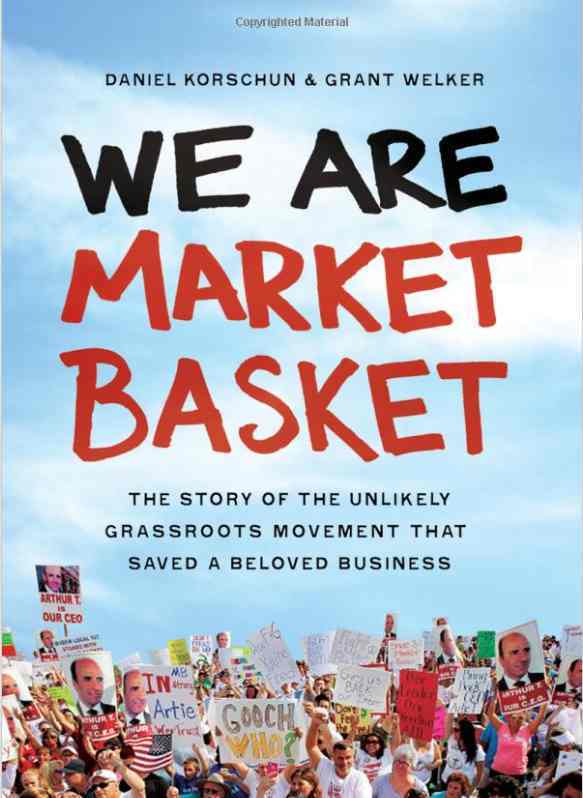 From the Back Cover
Blood makes you related, but loyalty makes you family.

What if a company were so treasured and trusted that people literally took to the streets–by the thousands–to save it? That company is Market Basket, a popular New England supermarket chain.

After long-time CEO Arthur T. Demoulas was ousted by his cousin Arthur S. Demoulas, the company's managers and rank-and-file workers struck back. Risking their own livelihoods to restore the job of their beloved boss, they walked out, but they didn't walk far. At huge protest rallies, they were joined by loyal customers–leaving stores empty. Suppliers and vendors stopped deliveries–rendering shelves bare. Politicians were forced to take sides. The national media and experts were stunned by the unprecedented defense of an executive. All openly challenged the Market Basket board of directors to make things right.

And, in the end, they prevailed.

With its arresting firsthand accounts from the streets and executive suites, We Are Market Basket is as inspiring as it is instructive. What is it about Market Basket and its leader that provokes such ferocious loyalty? How does a company spread across three states maintain a culture that embraces everyone–from cashier to customer–as family? Can a company really become an industry leader by prioritizing stakeholders over shareholders?

Set against a backdrop of bad blood and corporate greed, We Are Market Basket is, above all, a page-turner that chronicles the epic rise, fall, and redemption of this iconic and uniquely American company.
Save Money on Groceries at Demoulas Market Basket
Who is Demoulas Market Basket?
Demoulas Market Basket is a regional chain of grocery stores in the northeastern United States. The company is headquartered in Tewksbury, Massachusetts, and has locations in Massachusetts, New Hampshire, Maine, and Rhode Island. The chain is known for its low prices and variety of products.
Demoulas Market Basket was founded in 1917 by Greek immigrant Athanasios (Arthur) Demoulas. The company began as a small grocery store in Lowell, Massachusetts. In the 1950s, Arthur's son Telemachus (Mike) Demoulas and his brother George took over the business and expanded it into a supermarket chain.
In 2017 Market Basket's celebrated its 100th year in operation.
Why is Demoulas a Great Place to Save Money on Groceries?
In an effort to save money on groceries, many people are turning to couponing. However, couponing can be a bit confusing for many people. The good news is at Demoulas Market Basket the savings are happening every day and on every aisle on most of the items you need.
Thousands of families save money on their groceries every week thanks to sales, everyday great deals, and coupons at all Market Basket stores.
Although the stores used to be known as just Demoulas, they underwent a name change, and are now known as "Market Basket." Due to tradition and habit, however, you will see them still called "Demoulas" or "Demoulas Market Basket." These stores have a long history; they evolved from a single mom-and-pop location into the large supermarket chain they are today.
Demoulas Market's Kitchen
Many locations of Demoulas Market Basket have a Market's Kitchen, where pre-prepared food can be purchased. Tasty meals like submarine sandwiches can be found there, as well as comfort foods and pre-made meals that you can take straight home to the family on nights when there isn't enough time to cook. These supermarkets give you plenty of options, from fresh produce for homemade recipes to packaged and snack foods.
Market Basket Circular and Digital Flyer
If you're the type who likes to be organized and thrifty for your daily shopping, check out the weekly circulars. We do compile links to the weekly flyers. This is a benefit to most shoppers: you never miss the latest Demoulas Market Basket news.
It doesn't matter if you've got cash to spare or are operating on a shoestring budget, you really can't beat Demoulas for quality family grocery shopping. Many Demoulas stores have been recently renovated, or have moved into bigger buildings to better serve the neighborhood. Your local Demoulas Market Basket is probably bigger, brighter, and better organized than ever! If you get hungry while stocking up on groceries, depending on the location, you can sample a taste of the exotic at the sushi counter.
Demoulas Market Basket Locations
Demoulas Market Basket is only available in the states of Massachusetts, New Hampshire, Maine, and Rhode Island for now. Fans of the chain are eagerly awaiting news that the owners might expand, but for now, the quality and excellence that is Demoulas is still confined to these states. Remember to check out our site for news, flyers, and coupons to save yourself even more money.